$29.99
AUD
Category: Sport, Outdoors & Motoring
Before Sharni Layton became an All-Australian AFLW star, she was a gun netballer. By 2017, she had been named ANZ Championship Player of the Year, was captain of the Diamonds and had won Commonwealth Games Gold along with two World Cups for Australia. On the outside it looked as if she was living the dr eam. On the inside, it was different. Her confidence was shot and a career's worth of suppressed anxiety finally boiled over, leading to full-blown burnout.No Apologies is a candid, inspiring and hilarious account of how one woman bounced back from rock bottom - and gave herself permission to fly. ...Show more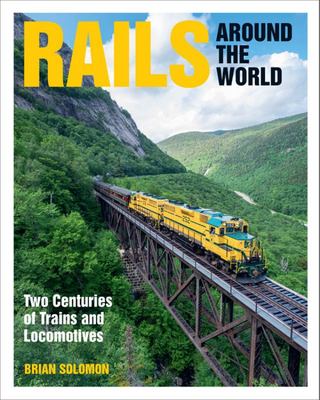 $54.99
AUD
$59.99
(8% off)
Category: Sport, Outdoors & Motoring
Rails Around the World is a visually glorious history depicting trains and locomotives at work in scenic locations throughout North America, Europe, and Asia.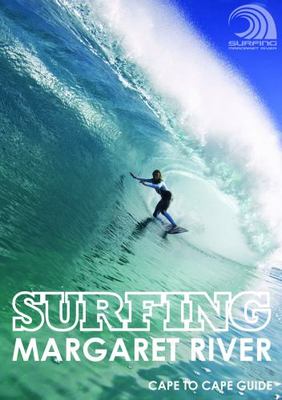 $39.95
AUD
Category: Sport, Outdoors & Motoring
A guide to surfing south Western Australia, from Cape Naturaliste to Cape Leeuwin. Over 50 spots, directions on how to find them, best wind, tide, swell conditions.
$29.99
AUD
Category: Sport, Outdoors & Motoring
Bill Dempsey is a humble achiever. He is known primarily as a champion footballer with West Perth and the Darwin Buffaloes. A premiership captain who played over 400 games in 20 seasons in Perth and the Northern Territory, and a member of the AFL's Indigenous Team of the Century, his record and his achi evements compare with the very best. He is revered as a true legend at West Perth.Bill has led a remarkable life. Born in the shadow of Japanese bombing raids in 1942. Forcibly removed from his mother after the death of his father and baby sister, he was a stolen child who never lost contact with his family and found a second family amongst his fellow inmates at the Retta Dixon Home. Brought to Perth at the age of seventeen as a 'spare wheel' to his mate Jim Anderson, he stayed on to become a football champion and a trailblazer as an Aboriginal entrepreneur throughout the 80s. In The Boy from Birdum, Bill tells his story frankly, courageously, and with the charismatic flair of a natural-born yarn spinner.'By contrast some books demand to be written and read...This book is one of those...Bill Dempsey writes about matters of consequence. His memory is vivid because he gives matters of importance a face...He had all the pieces a champion footballer needed to have!' — Dennis Cometti AM, Australian sports commentator, former player and coach of AFL ...Show more
$32.99
AUD
Category: Sport, Outdoors & Motoring
Tim Winton says, 'Surfing is not just a subculture, it is culture, and here's proof', while Jock Serong says that the collection demonstrates our horizons are unlimited. From Gold Coast surf culture to the relationships of humans to the sea and from surf travel in Mexico to Taj Burrow's final campaign in Fiji, this collection features six authors writing about surfing, and the ocean, in six very different ways. Their stories are reverential, energetic and mystical, and between them cover thousands of kilometres of coastline, at home and abroad. ...Show more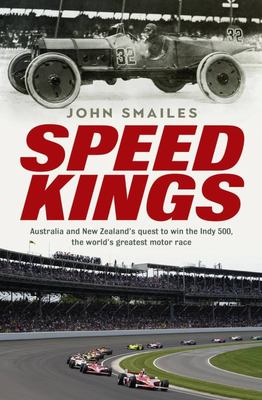 $32.99
AUD
Category: Sport, Outdoors & Motoring
The fascinating, definitive story of Australia and New Zealand's quest to win the world's greatest motor race. Winning the Indianapolis 500, the greatest spectacle in motorsport, has been a quest for Australians and New Zealanders since the first race in 1911. Seventeen have tried and two have succeede d: Scott Dixon in 2008 and Will Power in 2018. Rupert Jeffkins, Australia's original speed king, entered the first Indy 500 and on his second attempt in 1912 came within five kilometres of victory. He and Italian Ralph De Palma created legend when they pushed their car to the finish line after it blew up while leading. Speed Kings tells Jeffkins' full story for the first time.The lure of the Brickyard, paved with 3.2 million bricks, has drawn champions from both sides of the Tasman. Sir Jack Brabham, his son Geoffrey and grandson Matthew have each tried to win. So have the 'big three' of New Zealand motor racing: Bruce McLaren, Denny Hulme and Chris Amon. Now Scott McLaughlin looks set to become the next driver from down under to chase American motor racing's greatest prize.Indy doesn't offer up victory lightly. Blinding speed - nudging 380 km/h and averaging 280 km/h over 500 miles - makes the Brickyard one of the most precarious racetracks in the world. Forty-two drivers have died attempting the 500. Speed Kings tells the story of the Australian and New Zealand drivers, team owners, engineers, even commentators who've made the Brickyard their quest.   ...Show more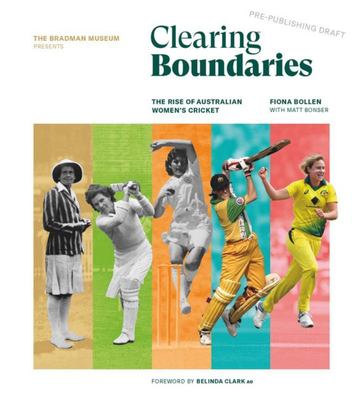 $59.99
AUD
Category: Sport, Outdoors & Motoring
The Australian women's cricket team is one of the nation's most successful and admired sporting sides. However, before Meg Lanning's XI lit up the Melbourne Cricket Ground in front of more than 86,000 adoring fans on 8 March 2020, a long innings of unsung grit, nous and passion was played. Clearing Boun daries traces the strong lineage of Australian females in cricket from the 19th century through to the watershed 2020 Women's T20 World Cup. A curated collection of stories – covering memorable series, matches, innings, spells and moments – celebrates generations of pioneers across five distinct eras. Presenting over 220 images, it is the first illustrated book dedicated to Australian women's cricket. Many historical photographs previously inaccessible to the public have been given a new life in Clearing Boundaries thanks to the Bradman Museum's Holman Collection and players' private collections donated to the Museum. Also featured are the statistical records of every woman to represent Australia on the cricket field and a foreword from one of the country's greatest cricketers, Belinda Clark AO. Clearing Boundaries is the first ever coffee-table style book dedicated to women's cricket, and the first literary update on the history of the women's game in Australia for nearly 30 years. With remarkable tales and inspirational images, Clearing Boundaries shines a light on more than a century of unheralded cricket stories to help the women's game take its rightful place in Australian sporting history. ...Show more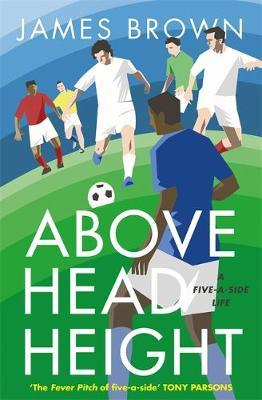 $45.00
AUD
Category: Sport, Outdoors & Motoring
'The Fever PItch of five-a-side' TONY PARSONS A must-have for anyone who has ever played and enjoyed amateur football. James Brown has been playing football since growing up in the backstreets of Leeds. The sudden death of one his long-standing team mates made James ponder the unique bond between men wh o meet each other once a week for years, but don't know any personal details beyond pitch prowess. Five-a-Side football is where you play the beautiful game for love, not money. You play it for life and you play it everywhere. Your kit is damp and your legs are a leopard's back of bruises. Shirts are often tight around the belly, with your hero's name plastered across your shoulder blades. The showers are too cold in winter and too hot in summer. Your used sports bag stays unpacked in the hall, and your water bottles are under the kitchen sink. The post-match warm down takes place in the pub. As does the match analysis. By contrast the warm up is non-existent. Your performance is patchy and maybe not what it used to be. But we all still think we played great. Five-a-Side is sporting Karaoke - a time and place to live out our dreams. This is a book for all of us - school mates, work colleagues, total strangers - bonded by the desire to blast one into the net from two feet away. ...Show more
$39.99
AUD
Category: Sport, Outdoors & Motoring
What's a Saturday morning in Winter without the Coodabeens on the ABC? Share a trip down memory lane with The Coodabeen Champions in this celebration of 40 years of broadcasting with stories and photos from a truly unique Australian entertainment institution. Follow the much-loved show from its creati on in 1981 and see the evolution from community radio to national success on the ABC. From performing at pubs, clubs and concert halls to the story behind their appearance at the MCG on Grand Final Day, discover the Coodabeens songs, sayings and 'talkback' characters which have become part of Australian language and culture. Featuring highlights from their favourite segments including Covey's Quiz, Guru Bob, Greg's songs, bush footy stories, Torch's Footy Talkback and Sam the Sub. Coodabeen Champions is the best thing available to lift spirits, lighten the mood, raise a chuckle and generally make you feel better – just as their radio show has done.   Didn't play like that for us.... didn't play like that for us ... ...Show more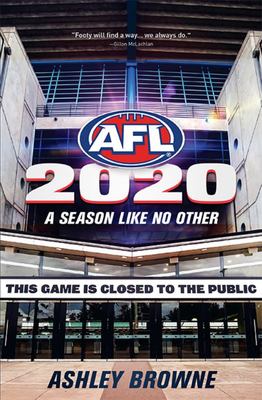 $32.99
AUD
Category: Sport, Outdoors & Motoring
2020: A Season Like No Other explores how the AFL navigated a season that changed day-by-day for fans, for the clubs, and for the players and coaches. The 2020 AFL Season was like no other in the game's 162-year history. As coronavirus struck down Australia during round one, in March 2020, the AFL was f orced to take unprecedented steps to keep its season alive. The season was postponed at the end of round one, a round without crowds, and resumed on 11 June, a hiatus of 84 days. During that period speculation was rife as to whether the season could proceed, and where. 'Hubs' became the key word, and the fixture was rebuilt to allow for 17 matches -- with clubs playing each other once. By July, as COVID-19 ravaged the country and economy, teams were quarantined, under strict protocols, in NSW and QLD. By the end of July, the WA teams and SA teams were back in their home states, playing before reduced crowds, but all VIC teams had relocated to NSW, QLD, and WA. In one 14-day period, Collingwood was fixtured to play four games. This is the story of how the AFL, the clubs, the players, the coaches, the administration, and the fans coped with history in the making.   ...Show more
$45.00
AUD
Category: Sport, Outdoors & Motoring
Lofted puts a new spin on the widely played and loved game of golf--traversing the world in search of authentic golfing experiences.   A visual adventure for the modern golfer, Lofted will transport you far and wide through the world of golf. Lofted takes you on a journey of discovery with stunning pho tography and words featuring golf experiences across the globe, including classic courses in Wisconsin, the remote islands of Scotland's Outer Hebrides, a magical Malaysian course in a tropical paradise, the foothills of the Himalayas and the windswept King Island in the Bass Strait off the coast of Australia.   From the design of the bunkers and doglegged tees to the art of mindfulness in the great outdoors--the unexpected stories and images in Lofted will challenge your perceptions of golf.   ...Show more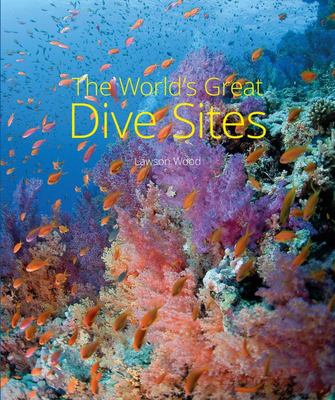 $57.99
AUD
Category: Sport, Outdoors & Motoring
This magnificent and comprehensive illustrated reference to the world's best dive locations includes the Caribbean Sea (Bahamas, Mexico, Cuba, Cayman Islands, The Virgin Islands, Belize, Honduras, Aruba, Bonaire, and Cura ao, Tobago, St Lucia and Dominica), Bermuda, the Red Sea (Egypt and Sudan), the In dian Ocean (Oman, Maldives, Seychelles, Mozambique and Western Australia), the Indo-Pacific (Thailand, Malaysia and Indonesia), and the Pacific Ocean (Philippines, Micronesia, Melanesia, Papua New Guinea, French Polynesia and Eastern Australia). Superb quality underwater photography shows a huge variety of wrecks, marine habitats and aquatic species. The descriptions detail the type of dive to be experienced as well as what you can expect to see. Each dive site featured can be located via a detailed regional site map, and a travel advisory is also included. ...Show more