$24.95
AUD
Category: Australiana
112 page book of a journey down the Swan River from Guidlford to Fremantle using old postcards to show the history of the river's use.
$24.99
AUD
Category: Australiana
I went and sat alone where Jimmy has been lying. It is way down in the bush. The light is soft, the air and the earth are cool, and the smell is of leaves and the river. I cannot presume to know what he is doing when he lies here, but it seems that he is taking himself back to an ecology not wrought by the terror of the fires, not fuelled by our violence on the earth. He is letting another earth heal him. Philosopher Danielle Celermajer's story of Jimmy the pig caught the world's attention during the Black Summer of 2019-20. Gathered here is that story and others written in the shadow of the bushfires that ravaged Australia. In the midst of the death and grief of animals, humans, trees and ecologies Celermajer asks us to look around - really look around - to become present to all beings who are living and dying through the loss of our shared home. At once a howl in the forest and an elegy for a country's soul, these reflections are lyrical, profound and heartbreaking. ...Show more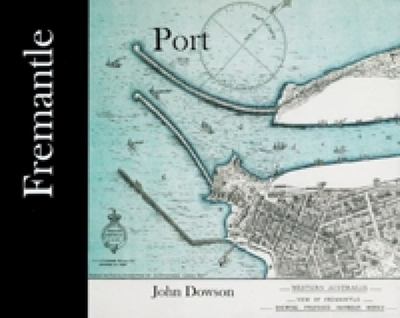 $59.95
AUD
Category: Australiana
This 200 page pictorial history of Fremantle's port begins with its dangerous days of unsheltered anchorage. It finishes in 2011, when a $250 million dredging program allowed the then biggest of the big ships into the Inner Harbour. The safe harbour created by C.Y. O'Connor over 100 years ago lives on. See the Battle of the Plans to develop a decent port. See a struggling colony propelled into growth through a gold rush. Observe the genius of engineer C.Y. O'Connor as he builds a harbour inside the Swan River. Watch the ships grow in size, and the thousands of lumpers who have to handle them. Note the VIPs and the fancy ship interiors. Appreciate the role of the port, both in peacetime and in wartime, moving men and materials across the world. Countless journeys have been made to and from Fremantle Port, on trails often no wider the deck of a ship or the width of a railway line. This book contains just some of the stories thus created by that travel. ...Show more
$21.99
AUD
Category: Australiana
Aboriginal design is of a distinctly cultural nature, based in the Dreaming and in ancient practices grounded in Country. It is visible in the aerodynamic boomerang, the ingenious design of fish traps and the precise layouts of community settlements that strengthen social cohesion. Alison Page and Paul Memmott show how these design principles of sophisticated function, sustainability and storytelling, refined over many millennia, are now being applied to contemporary practices. Design: Building on Country issues a challenge for a new Australian design ethos, one that truly responds to the essence of Country and its people. About the series: The First Knowledges books are co-authored by Indigenous and non-Indigenous writers; the series is edited by Margo Neale, senior Indigenous curator at the National Museum of Australia.Other titles in the series include: Songlines by Margo Neale & Lynne Kelly (2020); Country by Bill Gammage & Bruce Pascoe (2021); Plants by Zena Cumpston, Michael Fletcher & Lesley Head (2022); Astronomy (2022); Innovation (2023).   ...Show more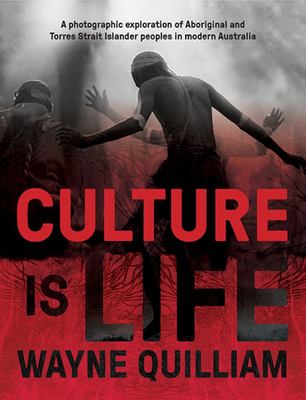 $39.99
AUD
Category: Australiana
Culture is Life is a modern, photographic celebration of the diversity of Indigenous Australians. In the same way that Humans of New York offered interesting life stories to give context to images of everyday New Yorkers, pre-eminent photographer Wayne Quilliam has collected over 500 images and intervie ws with Indigenous people across the country. His work explores the nuances of Indigenous thinking and identity, and focuses on how the First peoples view their place within the contemporary culture of Australia. The people featured in this book include many high-profile Indigenous Australians, as well as community members of different ages from Tasmania to the Torres Strait, offering insights into the dreams of youth and the reflections of Elders. With a short quote sitting next to each image, this book is an accessible gateway to better understand and appreciate the lives of Aboriginal and Torres Strait Islander Australians, presented as a stunning and contemporary photo book.     ...Show more
$45.00
AUD
Category: Australiana
Australia's best surf writer brings to life the wild, bold, brave story of Australian surfing from the 60s to the present through the stories of Surfing Australia's Hall of Fame surfers and contemporary surfing legends. Golden Daze is a compelling memoir of Australian surfing through a year in the life of Australia's top surfers. Starting in 1963, renowned surfing journalist Sean Doherty charts the history of surfing through the stories of Surfing Australia's Hall of Fame inductees. Taking a year and a surfer at a time, he will reveal what they did, where they surfed and their life events in fascinating depth and detail. Illustrated with unpublished images from the surfers' private collections, these stories also give a vivid sense of the shifting world around them, particularly in the ever-changing realm of surfing. Golden Daze opens in 1963 with Peter Troy jumping ship in Melbourne with a surfboard under his arm, embarking on his fabled surfing odyssey that saw him introducing surfing to Brazil, being crowned European champion, hitching alone across the Kalahari Desert and watching an unknown band from Liverpool called the Beatles. 1964 is Midget Farrelly's story of winning the first world title on home sand at Manly Beach. In 1969 Wayne Lynch goes down the coast, avoiding the Vietnam draft. And in 1971, Alby Falzon stumbles upon the island of Bali while shooting his humble surf movie Morning of the Earth. The book brings to life the 60s, 70s, 80s, 90s and noughties through the eyes of the Australian surfers who defined them best, ending today with stories of potential Hall of Famers, contemporary stars like Mick Fanning, Joel Parkinson and Tyler Wright. Part journal, part biography, part surf culture memoir, Golden Daze gives a fascinating insight into Australian surfing and what makes it so unique. ...Show more
$29.99
AUD
Category: Australiana
Ben Brooksby is a fifth-generation farmer from St Helens Plains in Western Victoria. When he was younger, he struggled with anxiety and other mental health issues, as so many others in rural communities do. A simple social media post helped him to turn things around. After he shared a photo to Instagram showing himself naked in a truck full of lentils, he received a huge response, with other farmers wanting to share their own photos - and their stories. As the Naked Farmer movement grew, Ben met people from all around the country who wanted to get naked for mental health. As they got their kits off, they also opened up about their struggles. Proceeds will go to the Royal Flying Doctor Service Mental Health Unit. ...Show more
My People
by Oodgeroo Noonuccal
$24.95
AUD
Category: Australiana
Oodgeroo's writing is often a provocative and passionate plea for justice. My People is a collection of poetry and prose and a reminder of Oodgeroo's contribution to indigenous culture and the journey to reconciliation.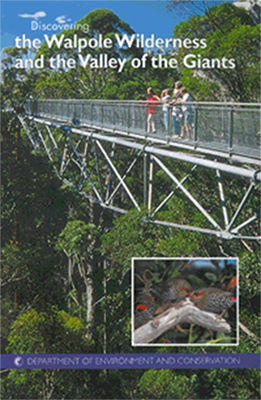 $35.00
AUD
Category: Australiana
What the Colonists Never Knew paints a vivid picture of what it was like to grow up Aboriginal in Sydney, alongside the colonists, from 1788 to the present.Dennis, the grandson ofClarice Malinda Lougher, the last practising matriarch of the Gai-mariagal clan, was immersed in cultural knowledge and lore from an early age.Through his eyes we see a Sydney of totemic landscapes resonating with ceremonial sites and ancestral activity, song-lines and walking tracks, habitat caves and middens, and share memories of what has been lost.At Narrabeen camp in the 1950s we meet Uncle Willie de Serve, a man who wore the scarifications of his ritual life and mentored the young Dennis. 'His face was alive with a thousand stories.'Dennis also introduces us to Nanna Watson, who lived in a little humpy at Car-rang gel (North Head). 'On a hot summer's afternoon, she would hitch her dress up round her knees and wriggle around in the sand to get a couple of ugaries (pipis), chew one up and spit it into the water and put the other one on the line, and before you knew it she'd have a big whiting or a bream.'Through the stories so generously told we may reflect on what it means to be a stolen child and one of the 'silent generations', and to fight to safeguard culture and identity. We can sense the responsibility of being the senior Gai-mariagal and the last of the storytellers, and the urgency to document and share the knowledge bestowed on him by generations of his family. 'This is a mesmerising read. It flows from rich anecdotal remembrance loaded with song and lore to incisive commentary about legislation and then slips seamlessly into detailed evocation of pre-colonial life. I have always loved Foley's ability to bring a story to life and Read's measured but uncompromising analysis … I love this bloody book.' — Bruce Pascoe, author of Dark Emu'There has never been a book like this before. Dazzling, revelatory, unheralded.' — Melissa Lucashenko, author of Mullumbimby and Too Much Lip'Come into this book to find a Sydney that many of us have never seen. This is a Sydney which to this day belongs to a network of vivid, tenacious, funny and courageous Aboriginal people. Dennis and Peter are both master storytellers and they bring to us the rich and moving stories of people who lived on and travelled around the paths and waterways of the city, to keep close to the people and country they cared about.' — Heather Goodall, author of Invasion to Embassy and Rivers and Resilience ...Show more
$39.95
AUD
Category: Australiana
A comprehensive, relevant, and accessible look at all aspects of Indigenous Australian history and culture  What is The Dreaming? How many different Indigenous tribes and languages once existed in Australia? What is the purpose of a corroboree? What effect do the events of the past have on Indigenous pe oples today??Indigenous Australia For Dummies, Second Edition answers these questions and countless others about the oldest race on Earth. It explores Indigenous life in Australia before 1770, the impact of white settlement, the ongoing struggle by Aboriginal and Torres Strait Islander peoples to secure their human rights and equal treatment under the law, and much more.  Celebrating the contributions of Indigenous people to contemporary Australian culture, the book explores Indigenous art, music, dance, literature, film, sport, and spirituality. It discusses the concept of modern Indigenous identity and examines the ongoing challenges facing Indigenous communities today, from health and housing to employment and education, land rights, and self-determination.  Explores significant political moments—such as Paul Keating's Redfern Speech and Kevin Rudd's apology, and more  Profiles celebrated people and organisations in a variety of fields, from Cathy Freeman to Albert Namatjira to the Bangarra Dance Theatre and the National Aboriginal Radio Service  Challenges common stereotypes about Indigenous people and discusses current debates, such as a land rights and inequalities in health and education  Now in its second edition, this book will enlighten readers of all backgrounds about the history, struggles and triumphs of the diverse, proud, and fascinating peoples that make up Australia's Indigenous communities. With a foreword by Stan Grant, Indigenous Australia For Dummies, Second Edition is a must-read account of Australia's first people.     ...Show more